A filler treatment adds volume to the skin and works to soften and reduce the appearance of deep lines. Filler treatments can also be used to exaggerate and enhance your facial features. The treatment involves injecting a gel containing Hyaluronic acid, which is a naturally-occurring substance in the skin.
Is this treatment right for me?
Cosmetic treatments are a personal choice. Fillers can help to improve your appearance by plumping up the skin and enhancing your best features. The treatment can be built up safely so you can achieve the look you desire.
Which areas can be treated?
Smoothing deep wrinkles e.g. smokers' lines, nose to mouth lines and marionette lines (mouth to chin lines).
Enhancing lip volume and shape.
Adding volume to cheeks and tear troughs.
Jowls.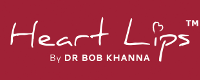 What does it feel like during treatment?
Prior to treatment, the doctor will apply an anaesthetic cream to the treatment area for 20-30 minutes. The filler is then injected through a fine needle or cannula.
Filler treatments take 15-20 minutes to perform once the area is numb and the procedure is well-tolerated by the vast majority of people.
How long does it last for?
A filler treatment will last for 6-12 months.
What happens after treatment?
The effect of the filler can be seen immediately, however the filler product will boost collagen in the treated area and the effect will last for 6-12 months depending on the area treated and the product used.
What are the possible side effects?
After treatment, there is a possibility of bruising, swelling and redness.